BW Technologies Singapore/S.E. Asia SINGAPORE, Singapore

For 20 years, BW Technologies by Honeywell has been a Canadian-based, industry-leading producer of innovative gas detection instrumentation. BW's success has been achieved through a commitment to providing customers with high performance, dependable products backed by exceptional customer service and support. With a full line of portable, fixed and stand-alone instruments, BW Technologies has brought safety to the forefront. We use the latest in sensor technology and field-proven principles to provide peerless detection of toxic gases, combustibles and oxygen hazards. Our feature-rich detectors are designed for ease of use, intuitive operation and extraordinary cost of ownership advantages.
CR-4000
GasAlertClip Extreme
Presentation: www.bw-singapore.equip4ship.com
Address: Singapore, SINGAPORE, 486073 17 Changi Business Park Central 1, Honeywell Building
Contact person: Commercial Department ,e-mail, website
Phone: +65 6580 3468
Fax: +65 6580 3078

unselect all/select all
You have 0 products selected
toxic gases monitor
Send enquiry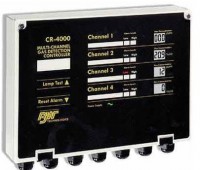 Entirely self-contained, the CR-4000 4-channel, 4-20mA, AC/DC controller provides continuous uninterrupted monitoring and of toxic gases, combustibles and oxygen hazards. The CR-4000 delivers 24 VDC power to any
4-20 mA transmitter.
gas detector
Send enquiry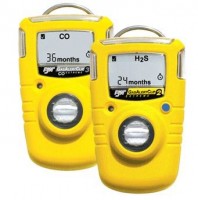 Extreme combined with minimal training requirements and negligible maintenance costs, make the GasAlertClip Extreme one of the most cost-effective PPE solutions for facility workers and on-site contractors.